Is it "Mickey Blue Eyes" meets "Kung-fu Hustle"? Or is it "Analyze This" meets "Big Trouble in Little China"? Fuhgeddaboudit!  It's Made in Chinatown!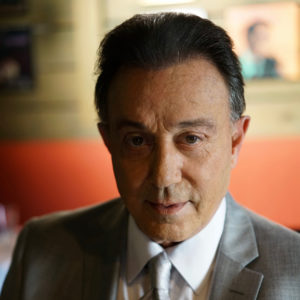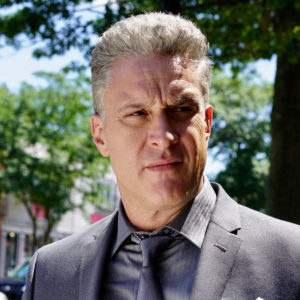 When a Chinese guy impersonates the DON... Fuhgeddaboudit!
In New York City, Canal Street divides Little Italy and Chinatown, and a bridge separates Manhattan from Brooklyn. But this doesn't stop a turf war from erupting among Italian and Chinese organized crime syndicates.
There's Manhattan mob boss Al Capella, Brooklyn mob boss Amador Condimento and Chinatown Triad boss Hung Phat. They're all involved in the underbelly of the condiments trade. he illegal trafficking of oils, spices, and herbs has been around for centuries, begun by the great Italian explorer Marco Polo—and its very serious business for these crime families. Recently, they've been trying to move in on each other's turf and tensions are high. And when a Chinese guy starts poking around and tries to join the MOB, the double-crossing begins.
Despite being Chinese, young "Vinny" Chow embarks on a personal quest to join the Italian mob so he can get the girl of his dreams, Tina Di Pocco, who only dates Wiseguys. In his many attempts to prove himself mob-worthy, Vinny is drawn into a web of intrigue instigated by New York's dirty crime commissioner Sean O'Greedy, who is playing all the mob bosses against one another.
Along with his friends Joey Risotto and Lawrence, Vinny is recruited by special agents Johnson & Johnson to infiltrate the mob. He must impersonate The DON to gather evidence that could take down the entire New York Crime Syndicate down once and for all.
The title "Made in Chinatown" is a play on the phrase "Made in China" and the Italian Mafia's notion of being "Made." And so, Vinny Chow literally is "Made in Chinatown."
©2017 All rights reserved. WGAE Registered.