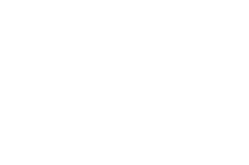 It's Analyze This meets The Last Dragon in this genre-bending action comedy.

Vincent Chow is having an identity crisis. After failing to catch the eye of his Italian dream girl, Tina, he thinks it's because he's not Italian enough. So he sets out to become a "made guy" in the Italian mafia. His plan is to both impress the girl and prove himself "mob worthy" by shaking-downing a deli. But tensions are high between the mafia and triad crime syndicates without some wannabe Chinese "wiseguy" making trouble. "Vinny's" repeated failed attempts to become a "made guy" soon find him pummeled in parking lots, cafes, and kitchen galleys. The accidental mobster is soon scooped up by the law and warned the only way to clear his name is to go undercover and impersonate "The Don." Although hazardous to his health, Vinny does what it takes to earn respect, find love, and uncover his true identity in this hilarious and charming comedy of manners.
"A Great Movie! One of the Best  to Look Out For"
— Asian Movie Pulse
"A Feel Good Film with Fight Scenes!"
—Film Fan Dojo
"A Love Letter to the NY Kung Fu Scene"
— Kung Fu Magazine
"A Sentimental, Beautiful Film"
— Metro Chinese Weekly
"Made in Chinatown is great fun"
— Film Threat
"A Fun Action Flick. With That Cast You Can't Go Wrong!"
— Suki & Scott Show
"One Very Entertaining Movie"
— Search My Trash
"Delightful [in] Its Discussion of the Asian Immigrant Experience and Identity."
— Chinese Consolidated Benevolent Association of New York
"A Fun Romp with Some Enjoyable Fights and Wacky Characters"
— The Action Elite
"An Easy to Watch Comedy Playing Into the Gangster Stereotypes"
— Movie Reviews 101

"Lo Meng [does] a wonderfully exaggerated turn as a maniacal triad boss"
— Wushu Herald

"Smartly Cheeky... with Backdoor Humor, Inside Jokes, and In-Your-Face Puns."
— Black Belt Magazine
"A Fun Film with Heart and Great Fight Scenes"
— Kung-Fu Drive-in Podcast
"broad comedic strokes…the impressive cast are happy to play"
— Kung Fu Movie Guide

"A Witty, Winsome Heartwarming Tale"
— Urban Action Showcase Cinema
"Jay Kwon... Brings the Fun In Action... with His Performance"
— World Film Geek
"Full of Surprises, Comedy and Uncanny Situations"
— Picture This Post
Kung-Fu, Mobsters and Romance? You're Welcome!
Los Angeles, CA – Vision Films Inc. ("Vision") announces the Amazon Prime, VOD and DVD release of the raucous genre mash-up Made in Chinatown from Executive Producer and Writer Mark V. Wiley and Directors Robert J. Samuels and James Lew. The feature-length film will be available on streaming and cable platforms. 
The Chinatown-meets-Little-Italy comedy sensitively handles, with more commentary than spoof, the timely Asian immigrant experience, as well as racial stereotyping and labelling. With some of the most recognizable actors known for portraying mafiosos, and the talents of veritable Hong Kong Kung-Fu masters, protagonist Vinny Chow (portrayed by Jay Kwon) finds himself unwittingly caught up in two love stories – his Chinese culture and the Italian culture he emulates based on The Godfather and Goodfellas, and his fantasy [Italian] dream date and the perfect [Chinese] girl next door. The fast-paced romp features several real Kung-Fu Masters (Lo Meng, Chiu Chi Ling, Perer Ngai, Steven Chan, Paul Sun), is choreographed by Emmy Award® winner James Lew, and a treasure trove of hidden mob movie references and quotes to delight cinephiles.
It's Mickey Blue Eyes meets Big Trouble in Little China when a young Chinese nobody sets out to become a "made guy" in the Italian Mafia. Tensions are already high between the two communities as they move into each other's turf with a dirty crime commissioner playing both sides. It turns out that earning respect, finding love, and discovering his identity doesn't come so easy. He'll have to fight his way to the top.
Lise Romanoff, CEO and Managing Director of Vision Films shares, "At first look, Made in Chinatown, is a fun and funny fish-out-of-water escapade with the most amazing action sequences! Just below the surface, however, is a very timely and important message of self-acceptance and pride in one's family and culture. Audiences of all kinds are going to love this film!"
Writer and Producer Mark V. Wiley says, "On its surface, Made in Chinatown is an action-comedy poking fun at everyone's favorite Wiseguy and Kung-fu films. But at its heart, it's about the self-discovery of a second-generation Asian-American as he tries to find love, respect, and a place to fit in."
Made in Chinatown is now available on streaming and cable platforms in the U.S. and Canada including: Amazon, iTunes, GooglePlay, Vudu, Hoopla, FandangoNow, Vimeo, YouTUbe, and across hundreds of cable providers including Comcast, Spectrum, Charter, Cox, Dish, DirecTV and more. Canadian cable providers include Rogers, Shaw, and Bell. DVD retailers will include Amazon and all other major online retailers. 
Distribution:
Kristen Bedno
kristen@visionfilms.net
Publicity:
Andrea McKinnon
andrea@amckpr.com
Production:
Mark V. Wiley
mvwiley@gmail.com